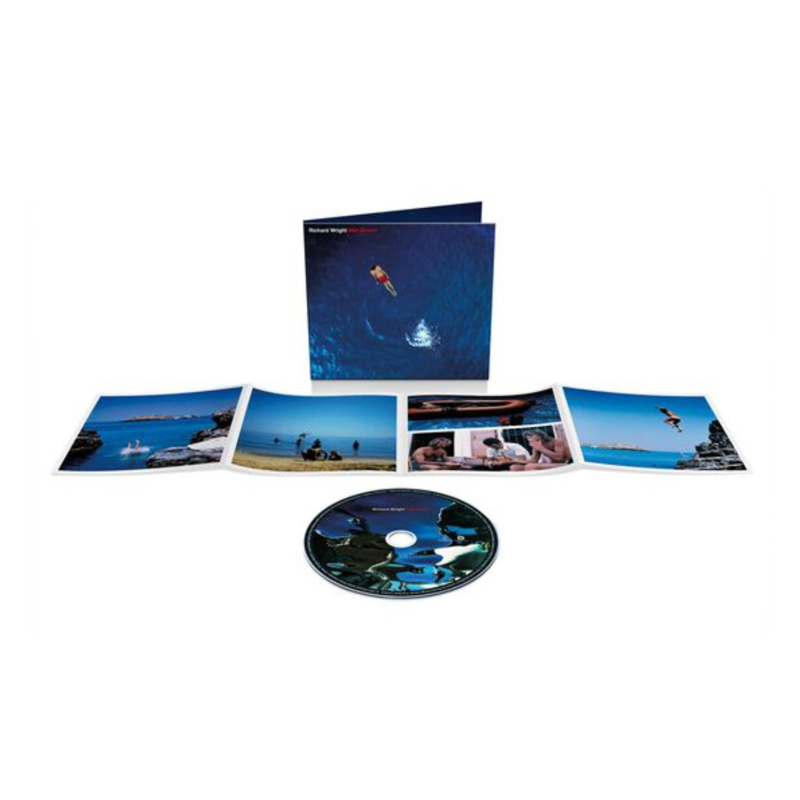 Richard Wright - Wet Dream (2023 Reissue) CD
When originally released, post Pink Floyd's 'Animals' (1977) and shortly before 'The Wall' (1979), 'Wet Dream' was largely under-appreciated. Steven Wilson's mix gives new life to the record demonstrating Wright's brilliance. He wrote and produced the whole album himself and it was one of only three albums released outside of Pink Floyd- 'Broken China', his second solo album from 1996 and 'Identity', released in 1983 under the guise of Zee, a duet with Dave Harris from Fashion.
4 Panel Softpack w Soft Touch Matt Lamination/8 Page Roll-Fold Booklet.
Mediterranean C
Against the Odds
Cat Cruise
Summer Elegy
Waves
Holiday
Mad Yannis Dance
Drop In from the Top
Pink's Song
Funky Deux